We are improving the quality of life of amputees, every day.
Solati is a leading fabrication and development company specializing in amputee health and prosthetic technologies committed to improving the quality of life of amputees.
With over 40 years of clinical and fabrication experience, a craft passed down from generation to generation, we've perfected the intersection art and sophisticated technology to provide superior amputee outcomes and streamline practitioners workflows. The end result is improving the lives of amputees.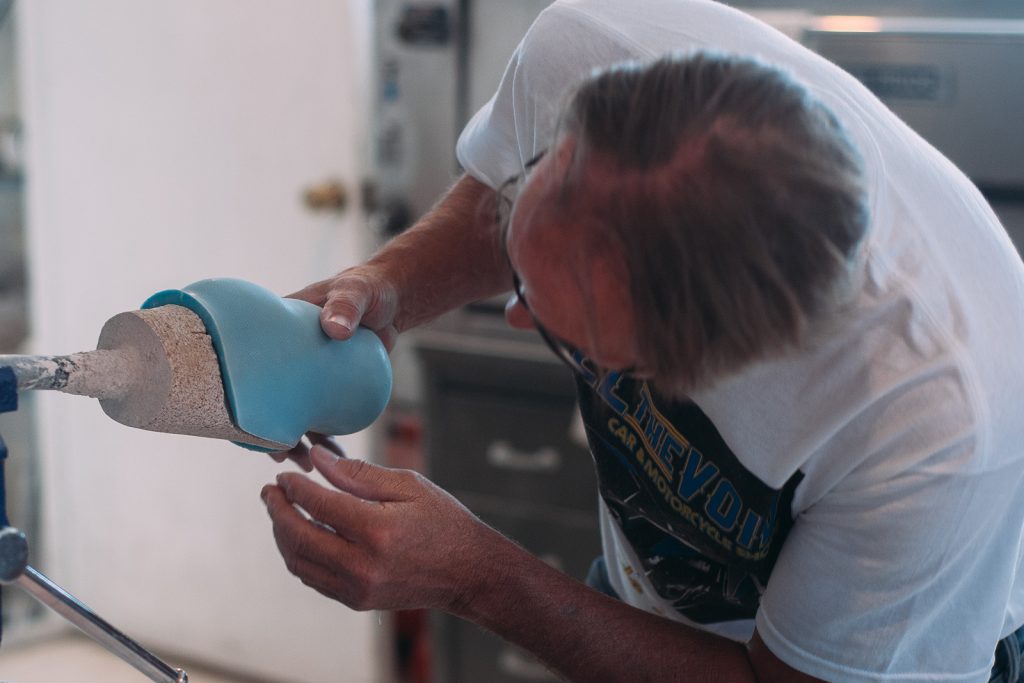 Chief Medical Officer + C.P.
As a second generation prosthetist, Wayne grew up in the O&P world where, in San Francisco, his father Walter Koniuk started Custom Orthopedic Appliances in 1954. Wayne's interest in helping others grew through the years, and after pursuing medicine in college, Wayne returned to his roots and became a Certified Prosthetist in 1978.
As a prosthetist, Wayne experimented with any medium that would provide the maximum comfort for his patients, and by far the most versatile material available was silicone. Eventually, the use of silicone in the lab led to its cutting edge applications in prosthetics. In 1985 Wayne got his first patent using silicone, and never looked back.
This pioneering work using silicone with prosthetic liners came at a time when the industry was ripe for change. Through his years as a practicing prosthetist, and after treating over 10,000 patients, Wayne found that "off the shelf" or "one size fits all" liners just were not the answer for everyone.
But his innovative use of silicone didn't stop with liners. Not only is Wayne creating custom silicone liners, but he is working with prosthetists all over the country to create various types of silicone prosthetic components. The varied array of these components include partial feet, soft and extremely comfortable end pads and virtually any customizable silicone fabrication one could imagine. 
CTO
As an experienced founder, technologist, maker, thinker, and explorer, Van approaches work and play with passion and experimentation by utilizing what he has learned to deliver exceptional experiences that connect with people –  just like you.
At a young age, Van played with upper extremity components with a family friend and was introduced to inpatient rehabilitation by his grandmother, who managed a health facility. Van saw the process of adaptive daily life firsthand. These experiences lite his life long passion to improve the health and mobility of individuals.
Over the past 20 years, since Van created his first online platform for his friends' biking adventures, Van has been obsessed with digital technology and innovation. Van has been an avid passionate entrepreneur launching startup companies, a full-service agency, and a venture studio. He has delivered results for startups to multi-million-dollar global enterprises within the health, wellness, fashion, fintech, entertainment, and industrial sectors.
Van has been privileged to build brands and technology platforms with some of leading organizations in prosthetics and orthotics from product development to distributing.
Van started Solati with a mission to improve the quality of life of amputees. By combining our team's experience, we are able to blend art and sophisticated technology into fabrication and practitioner workflows to improve the quality of life of amputees.